Forklift LPG Gas Cylinder
Forklift LPG Gas Cylinder is used to storage lpg fuel for the forklifts, can effectively reduce carbon emissions and noise pollution. In the whole process of converting LPG from disposable energy to automobile fuel and converting it to automobile power, the emission of carbon dioxide is only 141 g / km.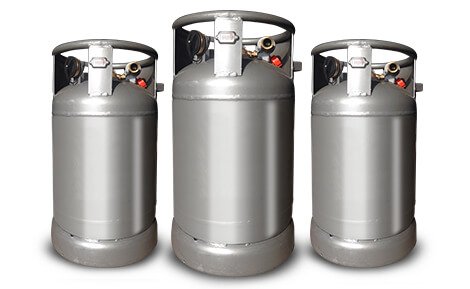 Our company designs and produces Forklift LPG Gas Cylinder to provide fuel for LPG forklifts.
Compared with diesel forklift, LPG forklift greatly reduces exhaust emissions and plays a positive role in environmental protection.It is beneficial to improve the lubrication of the forklift engine, prolong the service life of the engine more than double, and reduce the maintenance cost of the engine.
Because the forklift LPG gas cylinder has passed physical test, hydraulic test, blasting test, impact test, fall test, fire test, shooting test, penetration test, operation test, and equipped with explosion-proof device, it can be used very safely.
Because the cost of lpg is much lower than that of fuel, the daily operating cost of a forklift using lpg gas cylinder is much less than that of diesel.
Forklift LPG Gas Cylinder Features:
Specially designed Forklift Cylinder bottles
the special liquid level display meter, check the residual gas in the bottle at any time
The pressure resistance of the forklift cylinder is 15 times than normal cylinders, and it is equipped with an overpressure safety valve
Conforms to GB17259 and other standard
compatibility: All brands and different models of forklifts can be used with matching adapters.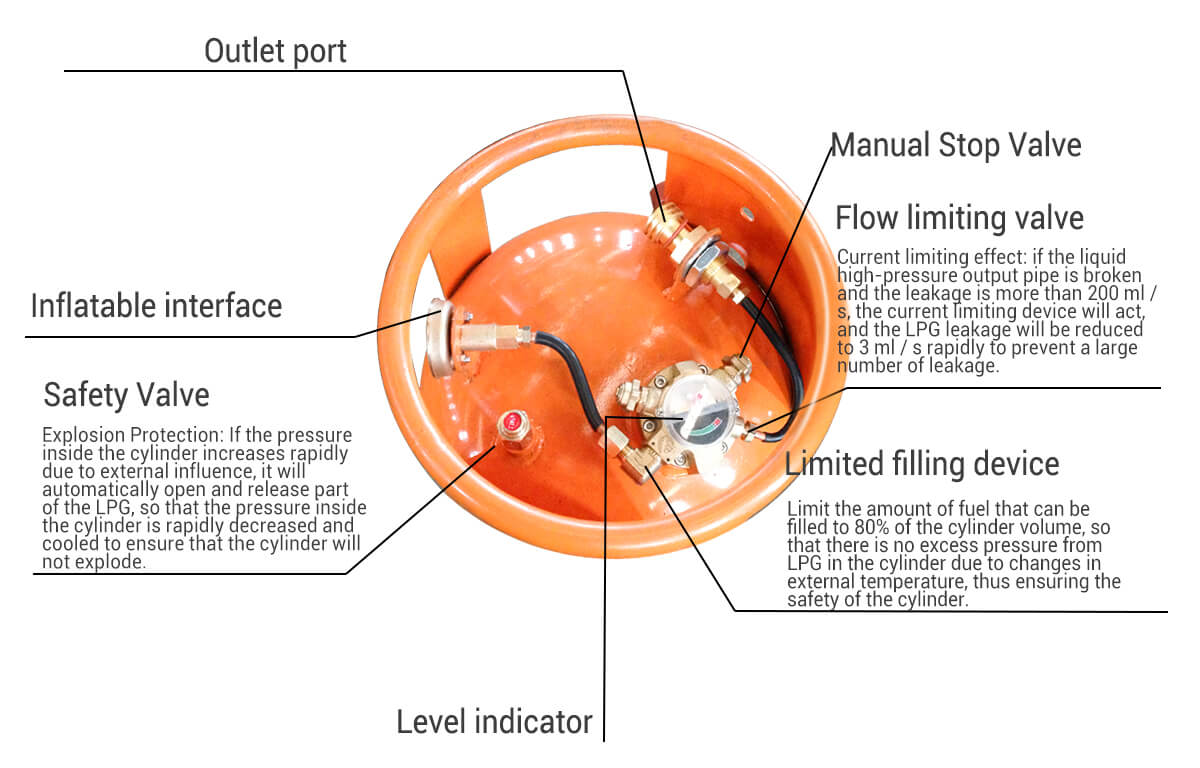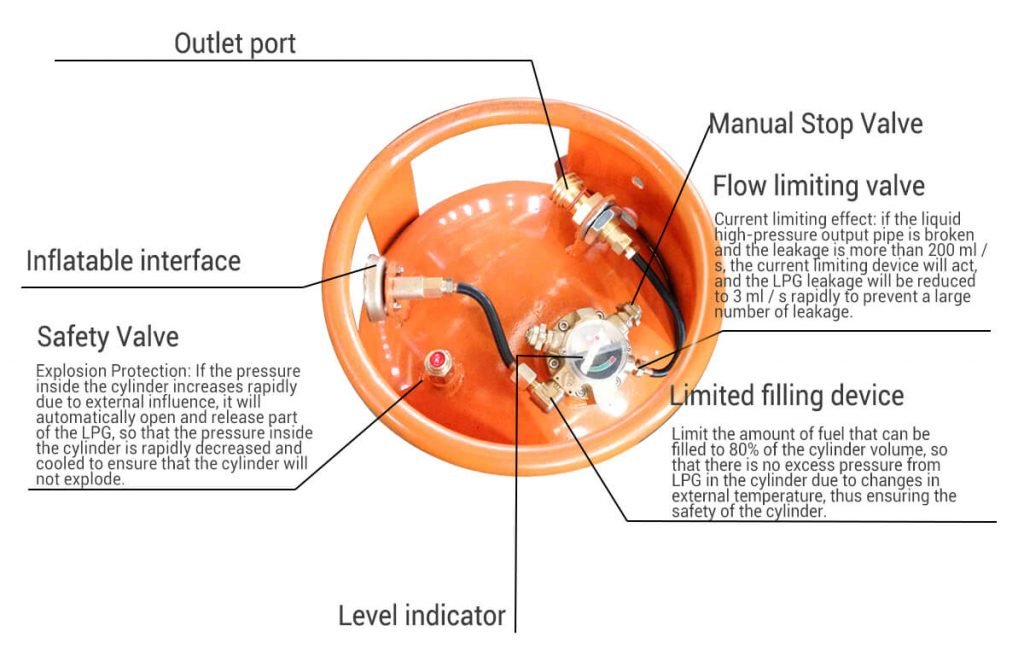 Application: