Nitrous Oxide 580g N20 Cream Chargers
Leading manufacturer of N2O Cylinders Whipped Cream Charger, with factory directory price. 580g Cream Chargers ,The perfect product for whipping cream quickly and effectively.


We manufacture and test nitrogen dioxide cylinders in accordance with European standards
Compatible with any of the industry standard Nitrous OXide Cylinde,580g Cream Charger 580g (N2O) Nitrous Oxide Bottle belonging to the catering filling device.
We hvae N2O cylinders  certificated automatic production lines. Our factory has ISO9001, ISO14001, CE, TUV, TPED, SGS certifications. Rigorous pressure tests are carried out before shipment to ensure that our customers receive a safe product.
provide nice 580g Nitrous Oxide/N2O Cream Charger Cylinder Price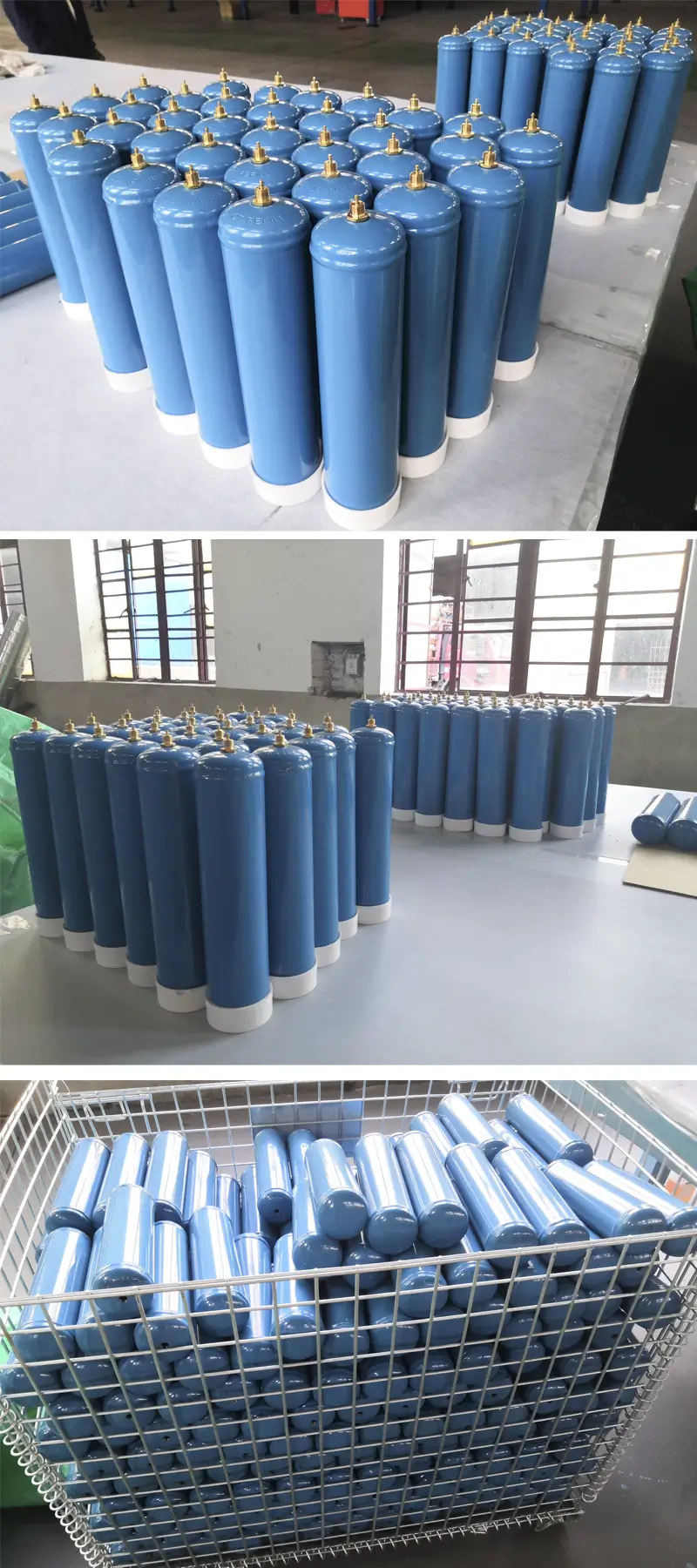 580g of Nitrous oxide specification
| Cartridge Volume/Water capacity | 0.95l |
| --- | --- |
| Testing Pressure | 180 bar |
| Working Pressure | 110 bar |
| Height | 300mm |
| Cartridge total weight | 1.9 kg |
| Size | 70mm x 300mm |
| Valve | M11 |
| Color | Blue, as customer's required. |
| Shelf Life | 2 years from date of supply |
| Label | EU dangerous goods label Professional Food Use Only |
| Certificates | CE, SGS, TUV, ISO, TPED |