The advantages of medical regulators
1.Medical oxygen regulators are used for oxygen inhalation medical units, research project. institutions, industrial and mining medical institutions such as emergency oxygen supply and oxygen-deficient patients.
2. The medical regulators have accurate flow, easy to use and safe.
3. The medical pressure reducer is designed to relieve the user's pain.
4. The product output is accurate, the quality is stable, the quality is high, and the performance is safe, so that you are safer, more assured and more satisfied in the process of using.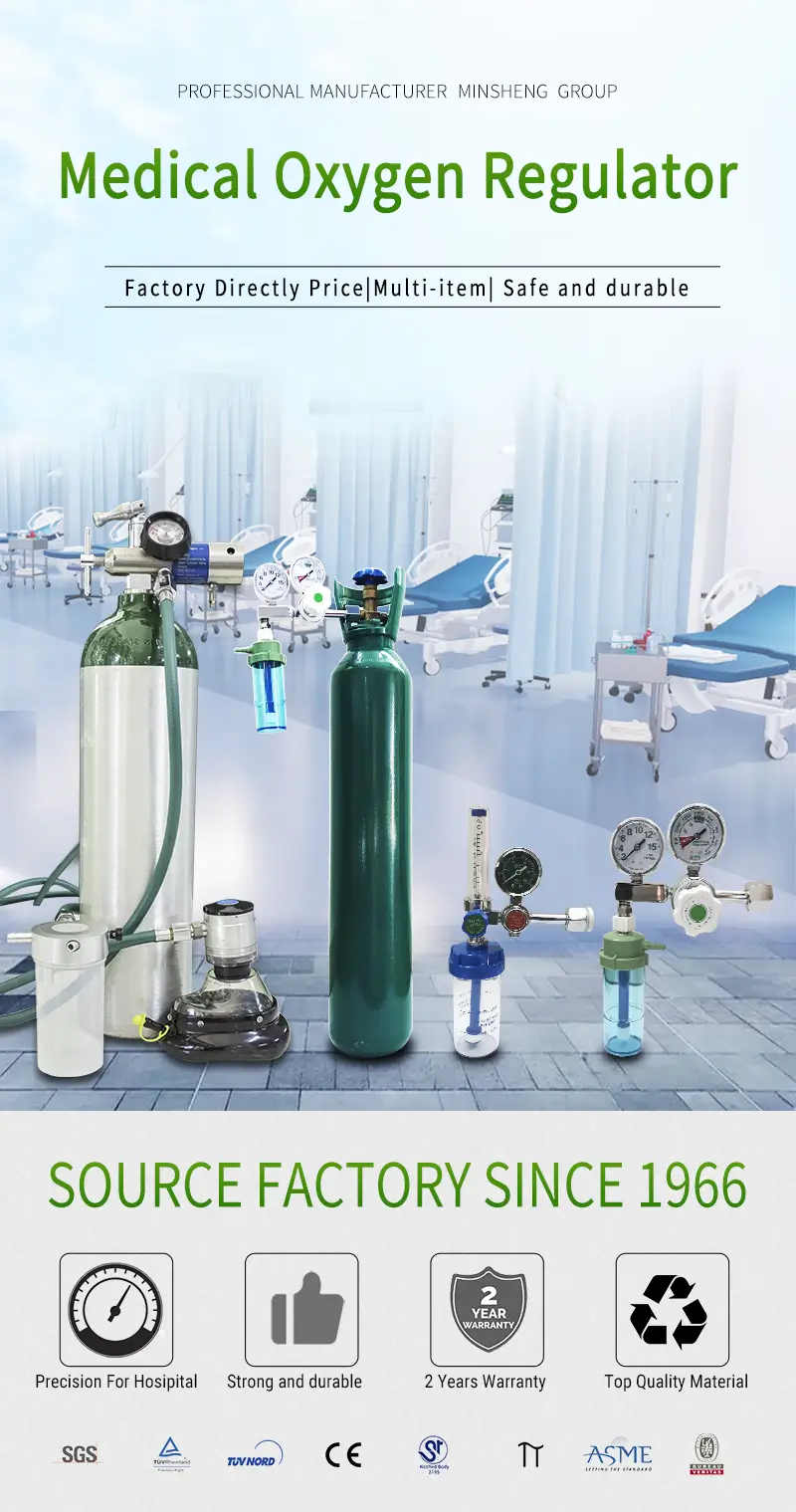 1) metering range (L/min): 1-10, 1-15;
2) accuracy: grade 4;
3) entrance Pressure(MPa): 12MPa 15MPa;
4) exit pressure(MPa): 0.2-0.3MPa;
5) entrance connection screw thread: G5/8-14-RH; CGA540-RH; G3/4-14-RH;
6) output connection screw thread: 8mm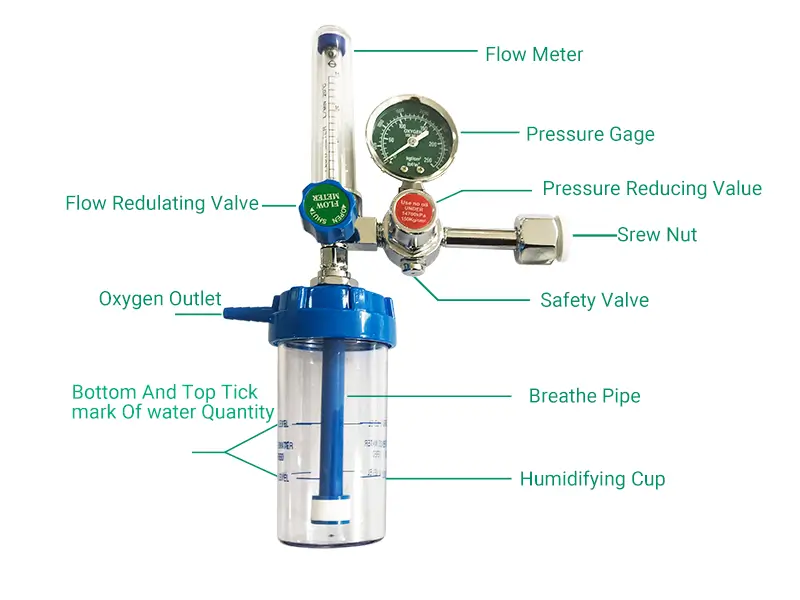 Type
Gas Type
Input Pressure
Output Pressure
Control Pressure Of Safety Valve
Flowmeter Control Range
Material
Conecting Thread
MS-C
Oxygen
150bar
2bar-3bar
3.5bar±0.5bar
1L/min-10L/min
Brass
Female G5/8 Male G3/8 G3/4
MS-C1
MS-C2
MS-C3
MS-C4
MS-C5
MS-C6
MS-C7
MS-C8
MS-C9
MS-C10
MS-C11