Minsheng LPG bottle, LPG tank has become the first choice for domestic and foreign customers,because of its excellent quality, good durability, high safety, and stable price.
Our LPG gas cylinder has exported to more than 50 countries with TPED/ASME/KGS/ ISO/GB standard
Minsheng has built long term relationships with some international famous inspect authorities, such as BV / TUV / SGS / DNV/LR, etc, who conduct factory audits or issue the third party test report.
We strictly produce and test according to the standard. Provide high-quality gas cylinders. check our LPG cylinder process here: A detailed guide to lpg cylinder manufacturing process
Minsheng has a professional design team, flexible customization with rich personalized products according to customer needs.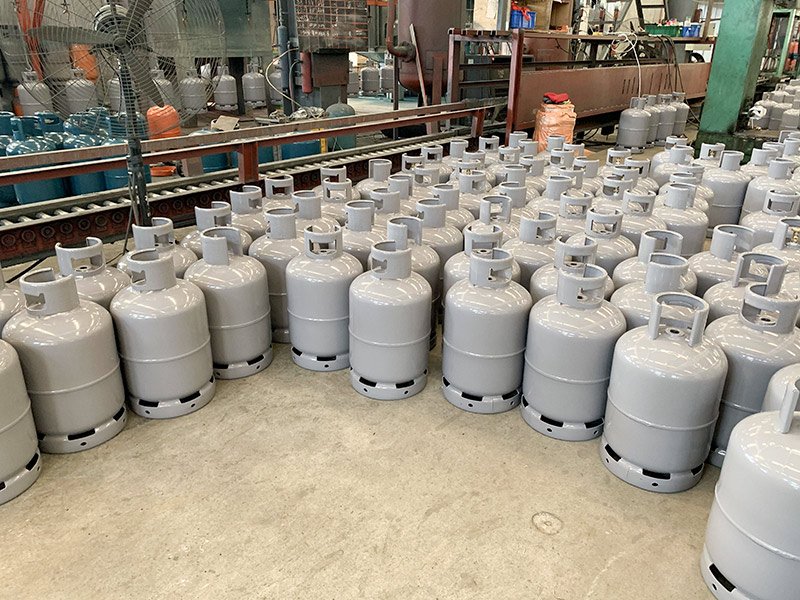 The following features make the quality of Minsheng LPG gas bottle, LPG tank is more stable and reliable than that of ordinary brands.
In cooperation with Baosteel(the world's top 500 steel mill), Baosteel supply high-quality raw materials directly to us without any middleman, this can ensure that the raw materials price is favorable and the quality is stable and controllable. Before storage, each batch of raw materials needs to be tested mechanical properties (tensile, bending, strength, toughness, corrosion resistance, etc.), chemical element spectrum analysis, etc.
Rich manufacturing experience welders and high-level machine operator equipped with automatic production facilities and advanced production technology, make product safe and reliable
Shot blasting, zinc spraying, dry and wet powder coating process with good coating corrosion resistance
Total quality test of each cylinder before shipment, including airtightness test, hydraulic pressure test, environmental test, extreme temperature test, x-ray flaw detection, defective blasting test, high-speed impact test, gunshot test, gas pressure cycle test, sulfide stress cracking, coating corrosion evaluation and plastic permeability, etc.