Low and medium pressure gas cylinders refer to gas cylinders that can be refilled with various low and medium pressure gases or liquids, such as LPG gas / propane / liquid ammonia / liquid chlorine / sulfur dioxide / refrigerant / propylene / butane / Heptafluoropropane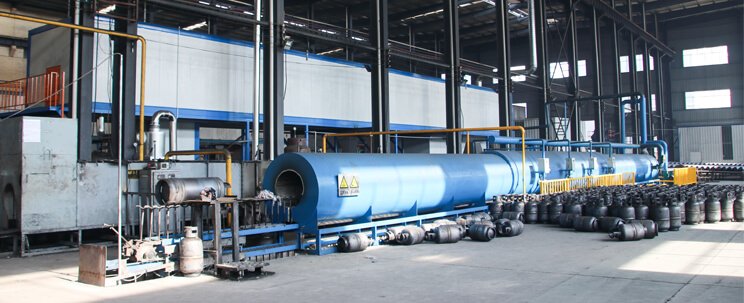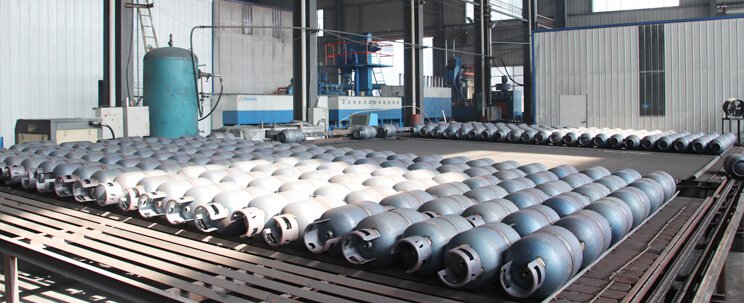 The manufacturing base covers an area of 100,000 square meters and has 8 assembly line manufacturing workshops with an annual output of five million pcs. This type of cylinder can hold various low and medium pressure gases, such as LPG / propane / liquid ammonia / liquid chlorine / sulfur dioxide / Refrigerant / Propylene / Butane /Heptafluoropropane, etc., various volume specifications can be customized according to customer requirements.
Our company is China's leading gas cylinder manufacturer, creating the top of many industries: China's first batch of manufacturers to obtain LPG gas cylinder manufacturing qualification, the first automated LPG cylinder production line, the first LPG gas cylinder manufacturer designated by the British BP Energy, the first factory export LPG cylinder production line to Egypt, the first LPG gas cylinder manufacturing plant strategically cooperating with Malaysia Petroleum Company, the largest production capacity reached 5 million units annual, the first LPG gas cylinder factory obtain TPED certificate awarded by DNV,the most abundant product specifications.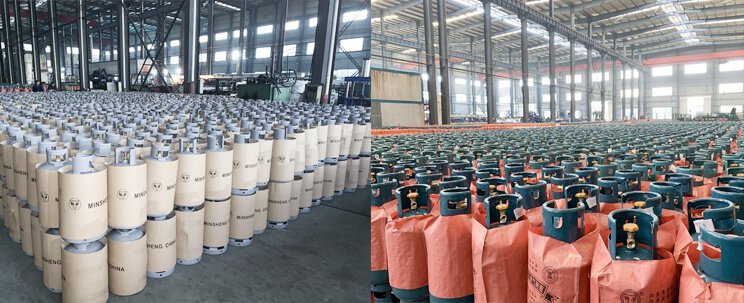 Main processing processes such as automatic feeding, head pressing, automatic ring seam welding, barrel rolling, longitudinal seam welding, flaw detection, inner ring assembly, flaw detection, water pressure, shot blasting, spraying, filling, winding set, helium The main processes of leak detection and vacuum extraction are automatically completed on the assembly line. At the same time, it is equipped with a three-dimensional library with a full-automatic access mode, which can store 8,000 gas cylinders at a time. Accurate positioning through barcodes and storage locations greatly improves delivery efficiency.