Containerized PSA OXygen Generator
The containerized oxygen production plant is an oxygen production plant that integrates a compression system and an oxygen production system on a container, which can be considered as a mobile oxygen production station, providing a continuous supply of oxygen and oxygen filling for different work sites.


The advantages of Containerized PSA Oxygen Generator
1、Using container type mechanism, no need to build a separate plant.
2、Easy to install, operate, lift and transport; only need to connect to the power supply, ready to use
3、Designed strictly according to the customer's site working conditions.
4、Automated operation, DCS control available.
5、Both electric drive and generator drive can be used, convenient for field operation
6、Can meet the customer's other special requirements for the system.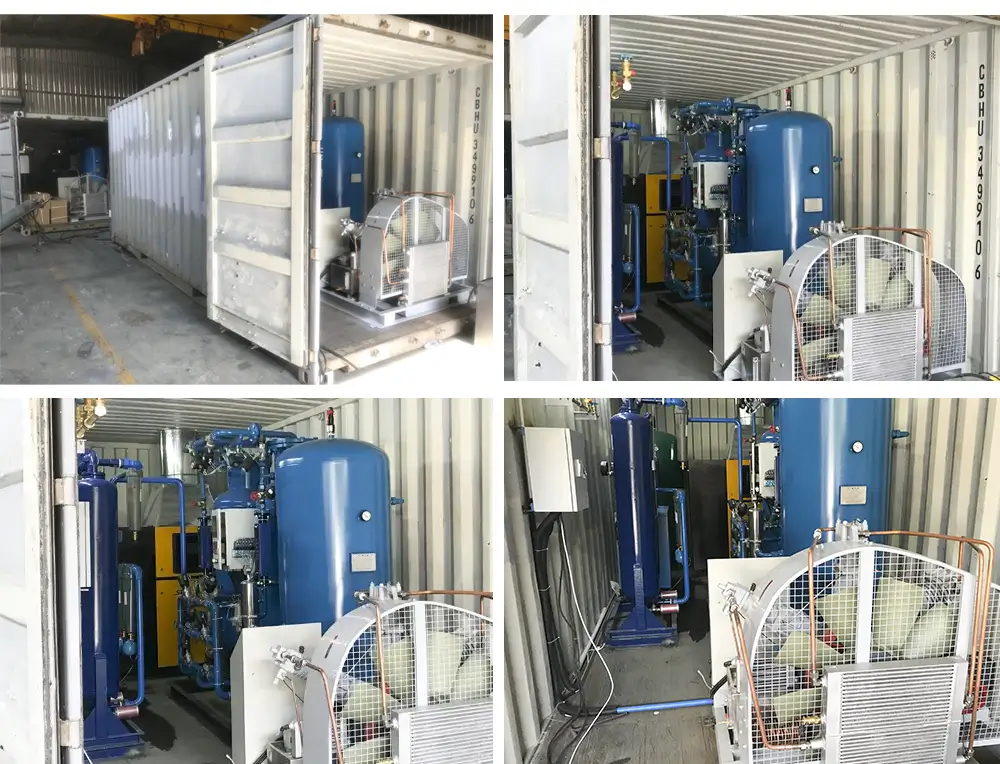 We design the oxygen generator consist of the following components:
Air Compressor
Air pretreatment module
Air tank
Oxygen-nitrogen separating adsorber
Presultant oxygen buffer tank
Automatic control & detection system